TIPS TO BUY A HOME
FIND A REALTOR

®

TO REPRESENT YOU
As a member of the multiple listing service (MLS), your REALTOR

®

has access to the homes on the market.
SHOP LENDERS
It is recommended you shop at least three different lenders. Find out what loan options are recommended for you and the costs and benefits for each.
LOOK AT HOMES
You will be set up on "auto email" based on your home search criteria. Your REALTOR

®

will arrange for private showings. Once you find a home you want to buy, you will need a "Loan Estimate" from your lender.
WRITE AN OFFER
An earnest money check & pre-qualification letter from your lender will be needed when writing an offer. Once your offer is accepted, you will need to indicate your "Intent to Proceed" to your lender.
HOME INSPECTION
Inspections are encouraged and usually done within 3-5 days of an accepted offer at the expense of the buyer. This inspection provides a professional opinion on the condition of the home.
APPRAISAL
Most loan types will require an appraisal to be done. The home will need to appraise at the purchase price or greater to move forward.
NOTIFY OTHERS
Give written notice if you are renting and notify the post office. You'll be responsible for putting all utilities (electric, water, garbage/sewer, internet/cable), in your name, starting on the closing date.
HOMEOWNERS INSURANCE
You'll be responsible for getting insurance set up and information sent to your lender.
FINAL WALK-THROUGH
You and your REALTOR

®

will go through the home a final time before closing to ensure it is in the same or better condition as when the offer was written.
UNDERSTANDING THE DISCLOSURE
At least 3 days before closing, you will receive a "Closing Disclosure" that breaks down your loan costs. Compare to the Loan Estimate. If you have questions, notify your REALTOR®.
CLOSING
Closing dates are usually 45-60 days from the contract date. It's time to sign papers and get the keys to your new home! You will need a cashier's check and a driver's license or government issued ID.
---
A Home Warranty Provides Peace-of-Mind After the Sale
A home warranty should include the property's plumbing, electrical, central air conditioning and heating systems, water well system, and structural coverage.

During your first year of ownership, a warranty protects you from unexpected costs of failures due to normal wear and tear on many mechanical systems. Simply call the warranty company when a covered component fails.

Appliances included in the sale are typically covered under the warranty. Look for a warranty that covers most appliances under that standard coverage without additional charges. Read the warranty contract to determine if both the built-in appliances, as well as the stand-alone appliances, are covered under the warranty.

Some warranties include various structural coverage. The warranty may cover structural items, including roof leaks, basement, wall, floor and ceiling cracks.

You can request the home warranty in your Offer to Purchase.

I

f the seller opts not to purchase on your behalf, you may purchase the warranty separately as part of the closing process.
PARK CO., REALTORS® partners with HSA Home Warranty. For more information, visit their website at www.onlinehsa.com.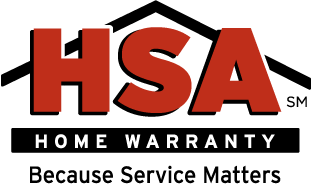 Testimonials
" Great feedback and quick responses. Very knowledgeable and got us the appointments we wanted right away. very pleased with our realtor and would definitely use again. "
- Justin Feist
" Carrie went above and beyond in helping us find the right home. She showed us probably around 10-15 properties and never became impatient with us. She was always available and was able to guide us through the home buying process as this was our first time. Carrie even attended a fundraiser my work was hosting which did cost her to get tickets. She was such a kind and down to earth person. Felt like we were with a friend through the whole process. I have already been recommending Carrie to people I know and will continue. If I ever have any future buying and selling taking place It will be Carrie I will call. "
- Billy Barnett
" Carrie was very helpful, starting with the comparative analysis she provided before I signed with her to get an estimate of how much my property was worth, up through assisting with all aspects of the closing. She is very friendly, professional, and knowledgeable about Fargo/Moorhead real estate; hence, I would highly recommend her! "
- Scott Smith
" We appreciate Carrie's attention to detail and always being available with a great attitude. We hope to have Carrie assist us with future property transactions. "
- Todd and Leslie Lemke
" Carrie was great to work with. She helped us navigate a unique situation and got the job done in a timely, effiecient manner. Nothing but great things to say. Thank you! -Adam "
- Adam
" Carrie Speer was great to work with! She answered all our questions and always answered her phone or got back to us in a timely matter. She was very polite, friendly, and we could tell she genuinely had our best interests at heart. I would recommend her to others. "
- Winston and Makensie Miller
" Carrie was so helpful. She was responsive, kind, and made the process easy and seamless. I will refer her to anybody in the FM area who is looking for a realtor. "
- Rose Reinert
" We had a very hard time finding the right place for us with a different realtor we already had. Made the switch to Carrie Speer and could not believe how easy she made everything. She went above every expectation we talked about. Cant believe how many extras she looked into and how important she made this process to her. We talk about it all the time now how we are so happy and lucky we made the switch to Carrie. Thank you Jesse & Tasha "
- Jesse Skalicky
" We have nothing but the highest regard and praise for the work that Carrie Speer did for us while searching, finding, and purchasing our new home. She was always there for us with answers and returns of calls. I couldn't imagine anyone more helpful or with a more cheerful attitude. We are most thankful for her efforts in assisting us in our city induced move. Andy & Nan Froelich "
- Andy Froelich
" We've used Park Company in the the past and were very impressed with the level of service and professionalism. This time around we connected with Carrie Speer. We met her at an open house and she seemed like a great fit for us. We're so glad we made the decision to work with her. In everything she did for us, she went above and beyond. We felt like she was/is someone truly interested in our happiness with the process and the overall result. If anyone we know ever asks for a recommendation in the future, we will definitely recommend Carrie. "
- Jonathan Thorp
" Great!! I would recommend others. "
- Michelle Vega
" It was an incredibly smooth process. We were in very good hands. "
- Matthew Pfeifer
" Carrie is amazing! She knows the area, detail oriented and very supportive every step of home buying process. "
- Shamshuddin Jiwani
" Clear communication and always helpful and quick to answer questions and find info needed. Very great first time experience! "
- Kenneth Griffis
" Great working with Carrie. Very responsive, attentive to detail. Smooth process. "
- Chuck Mcwethy
" Carrie = Excellence "
- Ann Leclerc on behalf of Ruberta
" Carrie has been amazing to work with. We closed on our house seamlessly with her support and expertise. I will highly recommend to anyone buying or selling their houses as our experience has truly been effortless. "
- Sevara Samotova Pfeifer
" Carrie is the greatest. She works her butt off, constantly informs of progress of sale of your property, is patient and always helpful and in contact. I am 87 and have sold many, many flipper homes in the past--she is the BEST realtor I have worked with. "
- Robert Newmann
Previous
Next