About Park Co., REALTORS®
OUR MISSION
PARK CO., REALTORS® brings life, energy and excitement to the community we love and call home!
---
OUR VISION
As the region's #1 independent real estate company, PARK CO., REALTORS® is a driving force behind attracting and connecting people.
For 65 years, PARK CO., REALTORS® has made our clients top priority. Our goal is to take care of our clients, not only during the purchase or sale of a home, but after the sale. We take great pride in the fact that over 80% of our business comes from previous clients, referrals from previous clients, and community activities.
Our entire team of real estate professionals is dedicated to providing excellent service and with the support of our Client Services Team they are able to focus on their clients. From administrative work to marketing to closing, we are here every step of the way to handle each detail and ensure a smooth and stress-free real estate experience.
---
NO ADDITIONAL FEES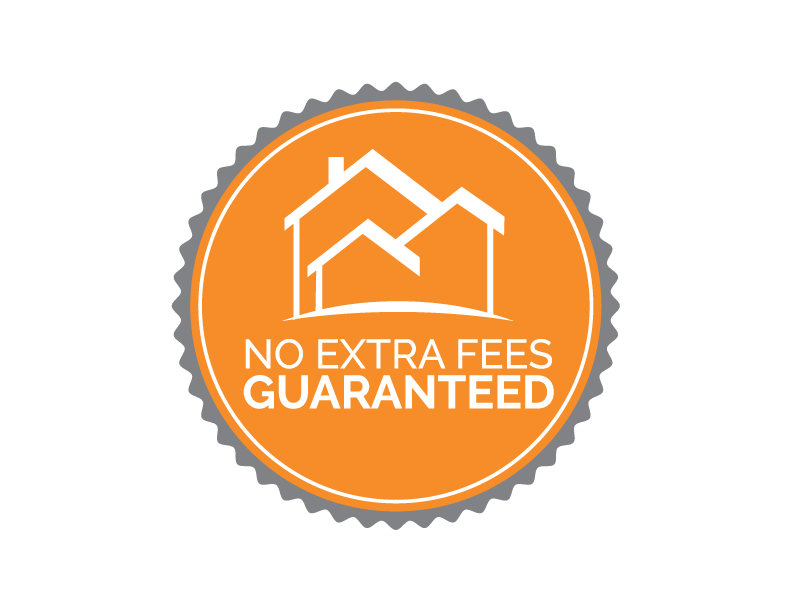 PARK CO., REALTORS® does not charge administration or transaction coordination fees to our sellers or buyers. All of our services for sellers are provided within our brokerage commission at no additional charge. For buyers, we do not charge any fees for signing up with us as a buyer and a buyer's agents commission in generally paid from the seller's proceeds.
---
OUR HISTORY
PARK CO., REALTORS® was organized on January 17, 1956 as Island Park Associates, Inc.
In 1982, PARK CO., REALTORS® joined Better Homes and Gardens Real Estate Service which was later acquired by GMAC Home Services. As they grew, the company developed their own systems for real estate services and no longer needed to rely on support from a franchise. In June 2005, PARK CO., REALTORS® once again became an independent residential real estate company.
In 2002, PARK CO., REALTORS® opened a location in West Acres Shopping Center in Fargo. The Home Information Kiosk was staffed during mall hours and offered customers a convenient location to look at homes and discuss their real estate needs. In 2017, the Home Information Koisk was remodeled and renamed Park West Kiosk.
In 2005, PARK CO., REALTORS® expanded once again to add mortgage services. While they encourage buyers to find the lender that best fits their needs, Park Mortgage located at 4170 41st Ave Ste 102, Fargo offers clients the convenience of one-stop shopping from a company they know and trust.
In 2015, PARK CO., REALTORS® expanded again with the addition of Park Co. Commercial for commercial real estate needs, located at 4170 41st Ave Ste 102, Fargo.
Since 1991, PARK CO., REALTORS® has been the number one residential real estate company in Fargo, Moorhead, and surrounding area. In a market of more than 60 companies, PARK CO., REALTORS continues to work with more home buyers and sellers than any other company in the area.
PARK CO., REALTORS® is interwoven in the history of Fargo. Our corporate office at 4170 41st Ave Ste 102, Fargo provides access to all major roadway arteries. We support a community that has supported us for over 60 years. It is because of this strong tie to the area that PARK CO., REALTORS® has sustained and will continue to grow as the right people for the right move.
---
THE POWER OF PARK
RECOGNIZED AS A LEADER, LOCALLY AND NATIONALLY, IN THE BUSINESS, AND REAL ESTATE COMMUNITY.
PARK CO., REALTORS® has maintained the #1 market share for over 27 years.
In 2019, 2018, 2017, 2016, 2015, 2014, 2013, and 2012, PARK CO., REALTORS® was named to the Largest Independents List by REAL Trends.
In 2019, 2018, 2017, and 2016, PARK CO., REALTORS® was named to the Top 100 Leading Real Estate Companies of the World Affiliates by REAL Trends.
In 2019, PARK CO., REALTORS® was named on the Up and Comers List by REAL Trends.
In 2019, 2018, 2017, & 2016 PARK CO., REALTORS® was voted The Best Real Estate Company by LocalsLoveUs.com
In 2017, PARK CO., REALTORS® was named the #1 real estate company in North Dakota by REAL Trends 500 Market Leaders.
In 2017, 2014, & 2012, PARK CO., REALTORS® was selected as a finalist for the Fargo Moorhead West Fargo Chamber of Commerce Business of the Year Award.
In 2019 & 2018, PARK CO., REALTORS® was named by RISMedia as a "Top 1,000 Power Broker Firm!"
In 2017, 2016, & 2015, PARK CO., REALTORS® was voted Best Real Estate Company by Design and Living Magazine readers.
In 2016, PARK CO., REALTORS® was named one of the Top 50 Most Generous Companies by the United Way of Cass Clay.
In 2016, PARK CO., REALTORS® was awarded the All Star Award by Constant Contact for high customer engagement.
In 2015, 2014, 2013, 2012, and 2011, PARK CO., REALTORS® was voted the Best Real Estate Company in the Best of the Red River Valley presented by The Forum.
In 2013 & 2012, ParkCompany.com was ranked the #1 real estate website in the country in the Real Estate Online Performance Rankings by REAL Trends.
In 2012, PARK CO., REALTORS® was ranked as one of the Top Firms Ranked by Closed Transactions Per Office by REAL Trends.
In 2012, PARK CO., REALTORS® was named to the Top Five-Year Movers list by REAL Trends.
Since 1998, the company has been named several times as a RIS Media Power Broker and to the REAL Trends 500 list, an annual research report identifying the country's top 500 largest and most successful residential firms.
The Cartus Broker Network has awarded PARK CO., REALTORS® the Five Star Award for 7 consecutive years for meeting or exceeding outgoing broker-to-broker referral closing objectives.
---
LOCAL, STATE, & NATIONAL LEADERSHIP
One in five PARK CO., REALTORS® agents is involved in at least one leadership position.
FMAAR (Fargo Moorhead Area Association of REALTORS®) | Local Involvement
NDAR (North Dakota Association of REALTORS®) | State Involvement
MAR (Minnesota Association of REALTORS®) | State Involvement
Dave Lanpher | Strategic Thinking Committee Member | Finance Committee Member
Willy Jacobson | MAR Professional Standards Committee
NAR (National Association of REALTORS®) | National Involvement
Ben Schroeder | Data Strategies Committee Member
Dave Lanpher | Real Property Valuation Committee Member
Dewey Uhlir | NAR Region 8 Vice President Elect | Stat & Local Issues Policy Committee
Testimonials
" Carrie has been amazing to work with. We closed on our house seamlessly with her support and expertise. I will highly recommend to anyone buying or selling their houses as our experience has truly been effortless. "
- Sevara Samotova Pfeifer
" Carrie was so helpful. She was responsive, kind, and made the process easy and seamless. I will refer her to anybody in the FM area who is looking for a realtor. "
- Rose Reinert
" Great working with Carrie. Very responsive, attentive to detail. Smooth process. "
- Chuck Mcwethy
" Carrie Speer was great to work with! She answered all our questions and always answered her phone or got back to us in a timely matter. She was very polite, friendly, and we could tell she genuinely had our best interests at heart. I would recommend her to others. "
- Winston and Makensie Miller
" We had a very hard time finding the right place for us with a different realtor we already had. Made the switch to Carrie Speer and could not believe how easy she made everything. She went above every expectation we talked about. Cant believe how many extras she looked into and how important she made this process to her. We talk about it all the time now how we are so happy and lucky we made the switch to Carrie. Thank you Jesse & Tasha "
- Jesse Skalicky
" Carrie was great to work with. She helped us navigate a unique situation and got the job done in a timely, effiecient manner. Nothing but great things to say. Thank you! -Adam "
- Adam
" We appreciate Carrie's attention to detail and always being available with a great attitude. We hope to have Carrie assist us with future property transactions. "
- Todd and Leslie Lemke
" Carrie = Excellence "
- Ann Leclerc on behalf of Ruberta
" We have nothing but the highest regard and praise for the work that Carrie Speer did for us while searching, finding, and purchasing our new home. She was always there for us with answers and returns of calls. I couldn't imagine anyone more helpful or with a more cheerful attitude. We are most thankful for her efforts in assisting us in our city induced move. Andy & Nan Froelich "
- Andy Froelich
" Great feedback and quick responses. Very knowledgeable and got us the appointments we wanted right away. very pleased with our realtor and would definitely use again. "
- Justin Feist
" It was an incredibly smooth process. We were in very good hands. "
- Matthew Pfeifer
" Carrie went above and beyond in helping us find the right home. She showed us probably around 10-15 properties and never became impatient with us. She was always available and was able to guide us through the home buying process as this was our first time. Carrie even attended a fundraiser my work was hosting which did cost her to get tickets. She was such a kind and down to earth person. Felt like we were with a friend through the whole process. I have already been recommending Carrie to people I know and will continue. If I ever have any future buying and selling taking place It will be Carrie I will call. "
- Billy Barnett
" Great!! I would recommend others. "
- Michelle Vega
" Carrie is amazing! She knows the area, detail oriented and very supportive every step of home buying process. "
- Shamshuddin Jiwani
" Carrie is the greatest. She works her butt off, constantly informs of progress of sale of your property, is patient and always helpful and in contact. I am 87 and have sold many, many flipper homes in the past--she is the BEST realtor I have worked with. "
- Robert Newmann
" We've used Park Company in the the past and were very impressed with the level of service and professionalism. This time around we connected with Carrie Speer. We met her at an open house and she seemed like a great fit for us. We're so glad we made the decision to work with her. In everything she did for us, she went above and beyond. We felt like she was/is someone truly interested in our happiness with the process and the overall result. If anyone we know ever asks for a recommendation in the future, we will definitely recommend Carrie. "
- Jonathan Thorp
" Clear communication and always helpful and quick to answer questions and find info needed. Very great first time experience! "
- Kenneth Griffis
" Carrie was very helpful, starting with the comparative analysis she provided before I signed with her to get an estimate of how much my property was worth, up through assisting with all aspects of the closing. She is very friendly, professional, and knowledgeable about Fargo/Moorhead real estate; hence, I would highly recommend her! "
- Scott Smith
Previous
Next